---
Fukiya, the land of Bengara pigment
Fukiya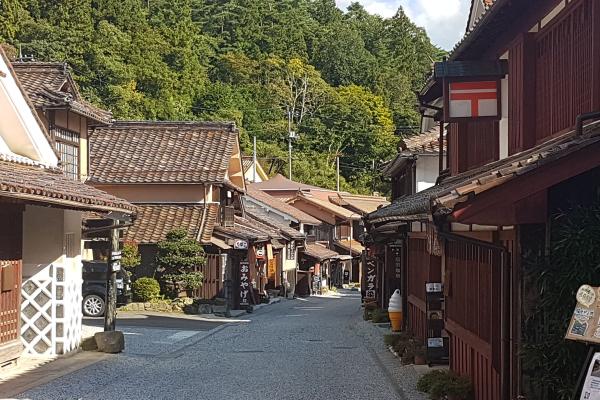 In the moutains of Nariwa Town, at an altitude of approximately 550 meters above sea level, is standing the historic village of Fukiya. Its construction started during the end of Edo era and continued during Meiji era. Fukiya has been built by miya-daiku builders (specialists in the architecture of castles or religion-related buildings) from the old province of Iwami, located in current Shimane Prefecture. Its residents have imagined and ordered the construction of an area as an harmonious whole, which was very rare at the time, and it has been designated as a Preservation District for National Important Group of Traditional Buildings.
The residents thrived by exploiting copper mines, which led to the manufacturing of bengara, a reddish-brown pigment whose main ingredient is iron oxide. Nowadays you can still admire the bengara-colored streets of Fukiya and its tiles inspired by sekishu-gawara tiles, a specialty of Shimane Prefecture. Step back in time by strolling along Fukiya's streets, where you can enjoy the beautiful contrast between bengara-colored houses and shops and the surrounding greenery.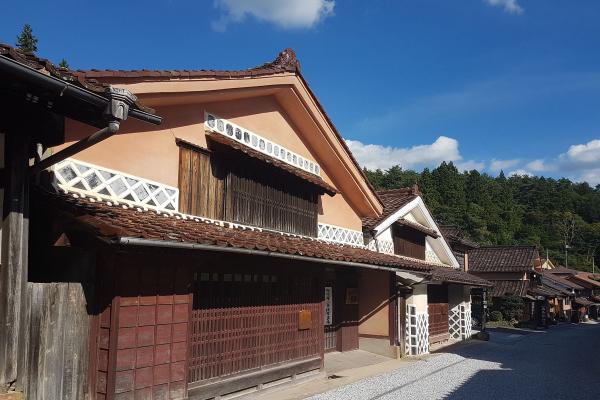 There is a lot to visit in Fukiya. Go back to the origins of bengara production by exploring Sasaune Gallery, a part of Yoshioka Copper Mine, and then observe its manufacturing process at the Bengara Museum, a reconstruction of a Meiji era's bengara factory. Moreover, you can handle the bengara pigment by yourself and make your own bowl or cup at the Bengara Ceramic Art House. Away from the heart of Fukiya stands the residence of Hirokane Family, who held the Koizumi Copper Mine and thrived by producing roha, iron sulphate which is at the root of bengara manufacturing.
Until 2012, Fukiya Elementary School was the oldest wooden school still active in Japan. Whereas Okayama Prefecture designated it as an Important Cultural Property in 2003, it continued to welcome students until its close in March 2012. Renovation works are ongoing since 2015.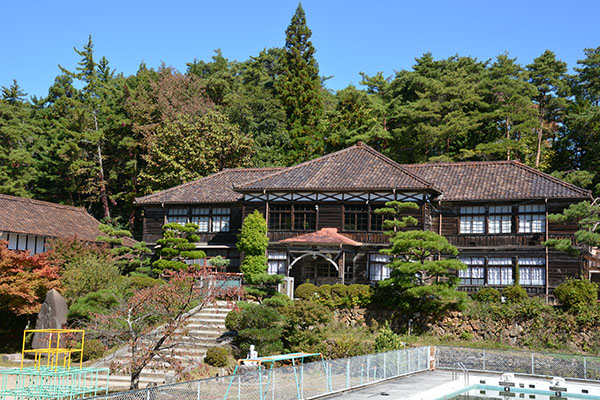 If you get tired of walking around the area, you can take a rest and have a lunch or a drink at a café while enjoying the quiet of the surrounding nature.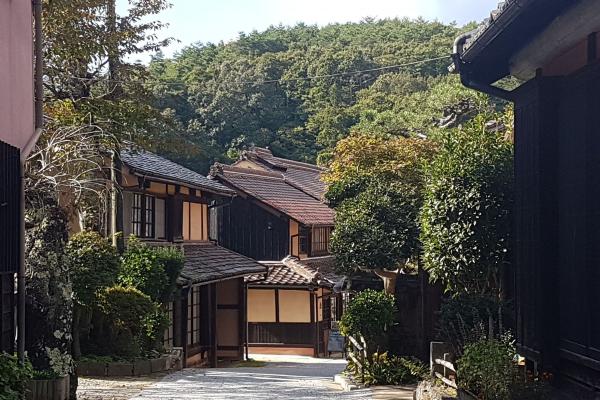 Access
By bus from Bitchu Takahashi Station :  
One way ticket : 800 yen
At Bitchu Takahashi Bus Center (above Bitchu Takahashi Station), take the bus bound for Fukiya.
Takahashi Bus Center → Fukiya : 10 : 50, 13 : 50, 18 :00
Fukiya → Takahashi Bus Center : 06 : 50 (only from Monday to Friday), 07 : 15 (only on Saturdays, Sundays and national holidays), 09 : 05 (only from Monday to Friday), 12 : 45, 15 : 45.